Premier Mechanical Uses Revu to Improve Project Delivery
Premier Mechanical Uses Revu to Improve Project Delivery.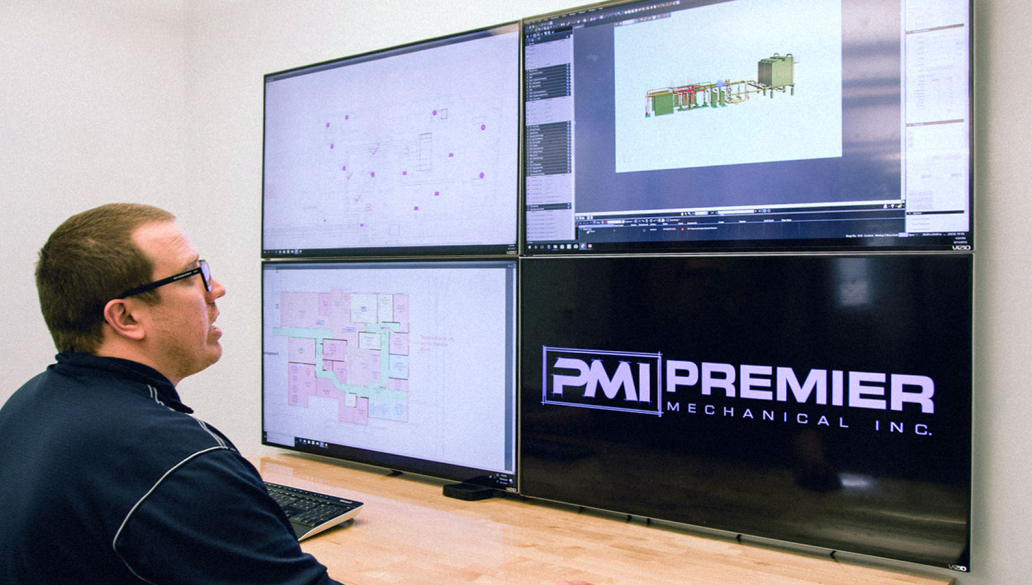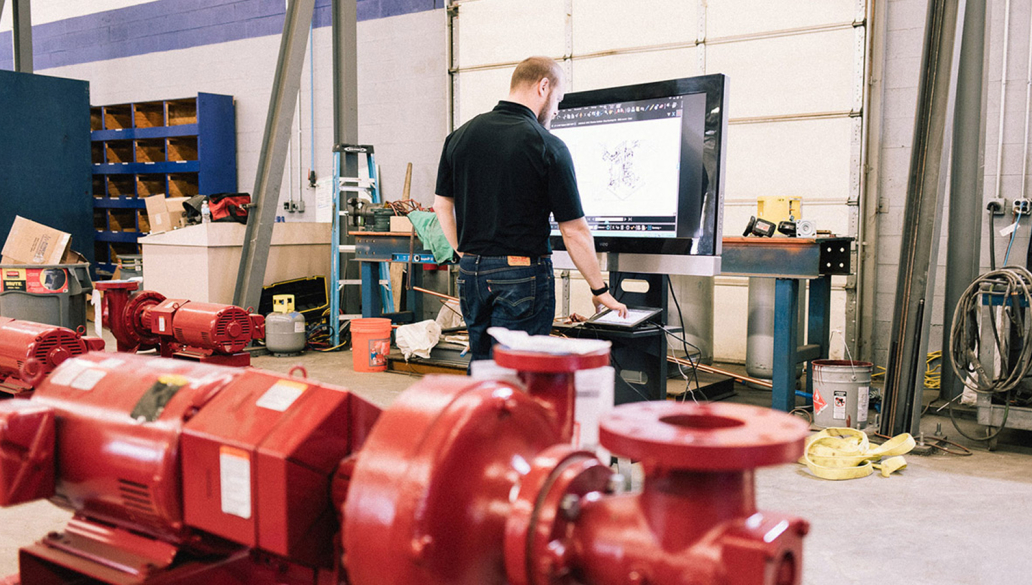 Facts
Location
Chicago, Illinois, USA
Nemetschek Group Brands
Bluebeam

Sector
Commercial Building

Scope
Estimation, Manufacturing, Installation and Turnover

Client
Premier Mechanical Inc

Technology used
Bluebeam Revu

A digital solution for paperless workflows
The US recession of 2008 forced many companies within construction to shut their doors in the face of grave economic conditions. Premier Mechanical Co-Founder and President Martin Schulz decided his company would not only survive—it would thrive. Director of Operations Brandon Hubner and Director of Business Development Andy Hubner took on the challenge. "We literally saw double-digit growth during the recession," explained Brandon. The firm did this by turning to Bluebeam Revu, a digital solution for paperless workflows that uses smart PDF files to share metadata, hyperlinks, bookmarks, images, attachments and 3D data for collaboration across the entire project lifecycle.
To win more work by producing better estimates, being more efficient and adding value to their project delivery model. Improve the consistency and delivery of information between the office, fab shop and the field.
Premier chose Bluebeam® Revu® to completely transform their project delivery methods, elevate efficiency and save money by digitalizing paper-based workflows. Premier adopted the program's markup, custom profiles, custom tool sets, slipsheet features and 3D PDFs for bid submission, while also using Studio Sessions for field communications and owner transparency.
Andy Hubner, Director of Business Development, Premier
"Bluebeam has replaced a piece of overhead in almost every single area of the business from estimating to sales; from project management to production in the field; as well as managing fabrication—all the way to acting as a marketing tool for us."
Improved bid accuracy, quality and sales appeal, resulting in more jobs won

Reduced paper-based errors during scope review and project management

Saved 110,000 sq. ft of paper per year ($12,000-$15,000 saved) and eliminated time spent dealing with paper (1,000 hours annually at a cost of $70,000)

Shop progress is now visible to all stakeholders in real time, mitigating rework or miscommunication errors