Ice- and event hall "Lonza-Arena" with NEVARIS
With room for up to 5000 spectators, the ice and event hall Lonza-Arena in the municipality of Visp offers a meeting place of superlatives. The realising total contractor, Frutiger AG, construction and real estate service provider from Zurich, has been relying on the complete commercial solution from NEVARIS for years.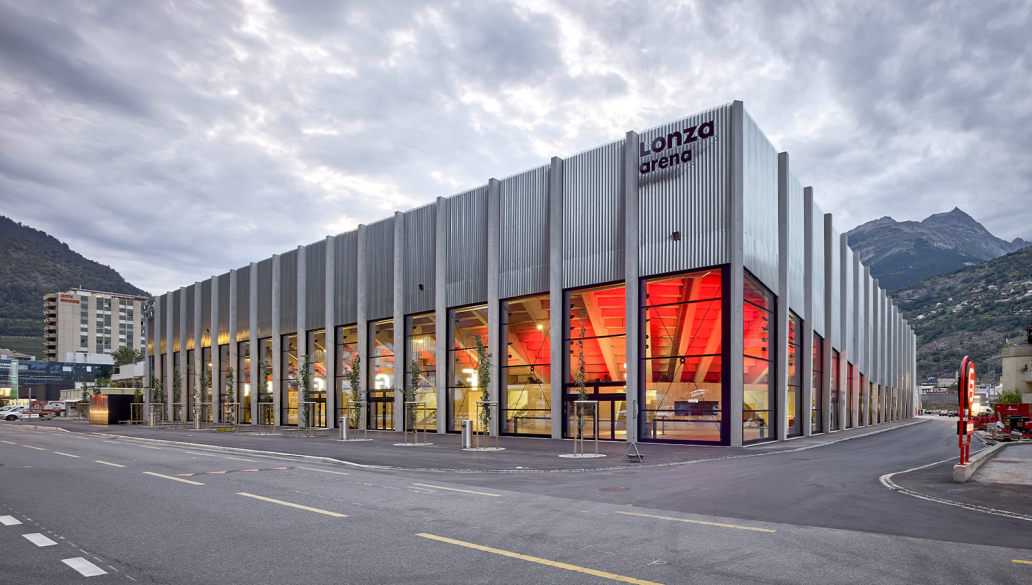 Facts
Location
Kanton Wallis, Schweiz
Nemetschek Group Brands
NEVARIS

Technology used
Complete solution NEVARIS Finance

Frutiger AG realizes Swiss Lonza Arena with NEVARIS Finance
The hall was designed by the architects rollimarchini from Bern and Scheitlin Syfrig from Lucerne. The municipality, EHC Visp, the schools, exhibitors and event organizers will receive an arena tailored to their needs. With a total area of 5700 m² and a building height of 15 m, which drops slightly to the south, the arena blends gently into the existing building structure of Visp.
In addition to the impressive facades, the "Lonza Arena" has two volumetric space-creating elements that divide the building into two useful areas. One is the grandstand, which is located around the ice rink, and in the north the infrastructure areas, such as restaurants, technical facilities, office and VIP box areas. The separation creates a flush circulation area on the first floor with space for catering, sanitary facilities and storage, thus enabling optimal operation for the event area and ice rink.
For the ice stadium, all seats were designed in such a way that an optimal view of the ice or playing field is guaranteed. And exactly this ice rink has an innovative ice technology system, whose system works one hundred percent ammonia-free. Since the waste heat is used and thus an excellent energy efficiency is achieved, operating and maintenance costs can be kept low.
Photo: Ben Huggler